His Excellency Mohammed Dansanta Rimi, Ambassador of Nigeria to the UAE and Commissioner General for Nigeria , paid a courtesy visit to congratulate Mr. Ahmadu Mahmood (OON) and the management of NAGCC on the signing of the Memorandum of Understanding between the Federal Ministry of Industry, Trade and Investment of Nigeria and the Nigerian-Arabian Gulf Chamber of Commerce for the partnership of the Expo 2020 Dubai.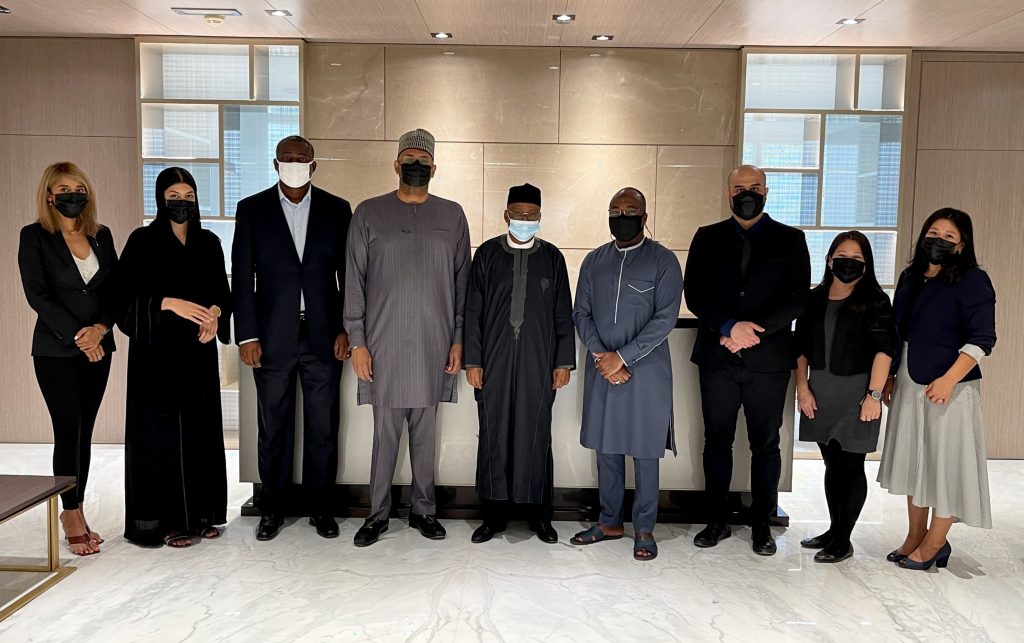 NAGCC in collaboration with Ministry will lead the strategy for an innovative, powerful, personalized, and engaging experience that will bring Expo 2020 to life for millions of visitors from Nigeria and other regions of the world. It will be a unique global platform to attract investments, forge agreements and promote international cooperation across regions ensuring a seamless experience.
At the World Expo in Dubai, NAGCC intends to demonstrate innovative technology, manufacturing sectors, and organize investment forums throughout the 182 days of Expo with prominent Industry leaders that can create a positive impact. Nigeria will use its pavilion to showcase the technology sectors that are propelling creative youth, the future of the country, towards a more prosperous future. Nigeria, a diverse nation of more than 200 million people, under Expo 2020's latest Global Survey exemplifies this inherent optimism, with nearly three-quarters of all Nigerians asked citing technological advancement and innovation as central in building the better communities of tomorrow – not just for Nigerians, but communities across the world.